An asset management and operation intelligence platform is one of the crucial components to undertake on the path towards digitization, to speed up data acquisition, processing and analysis processes and translate the Internet of Things into business value.
Mangrovia IoT – Asset management | Sorint.Tek
MangroviaIoT is a modular and multi-level infrastructure that allows, with a compressed time-to-market, to achieve three objectives: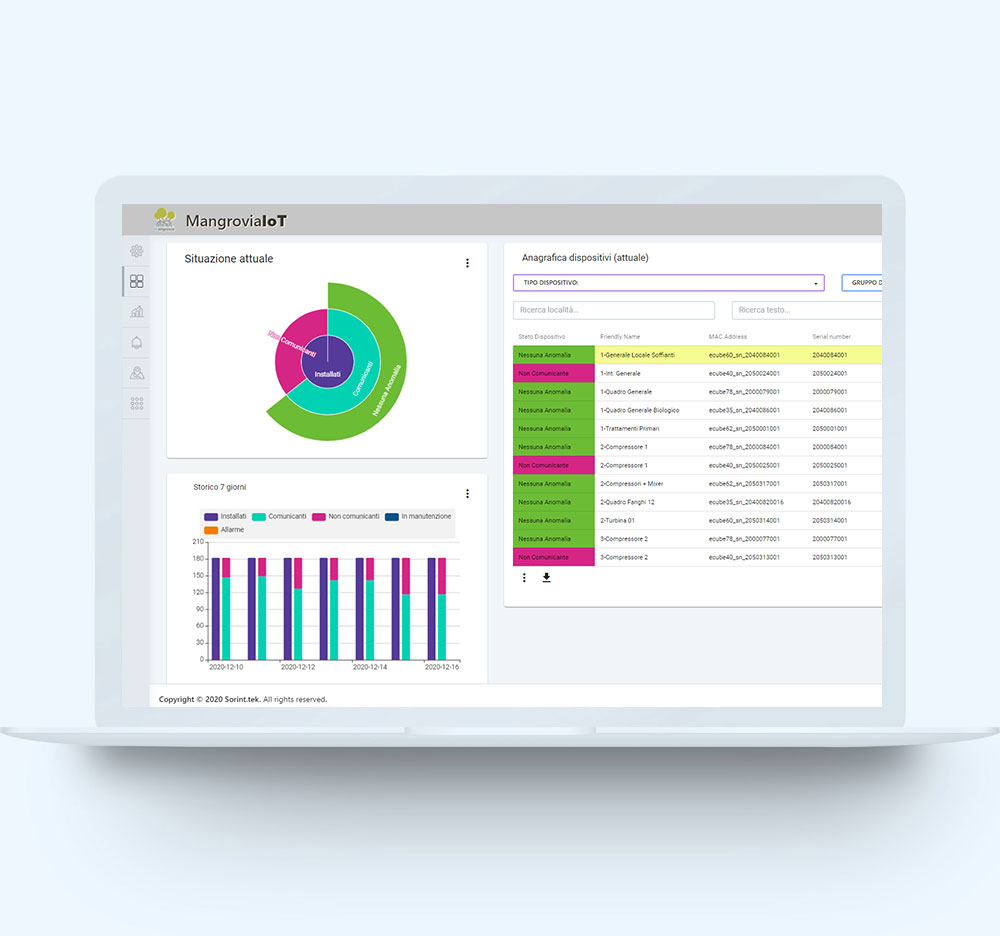 It enables a precise and complete control of the field equipment, which is fundamental to ensure the stability of the infrastructure and the consistency of the data collected.
It identifies and notifies any transmission problems by representing the information in real time in tabular, graphic and geospatial form:
It is a data collection system that provides automatic monitoring of metrics and allows the analysis of measurements made on time and geospatial dimensions, using different instruments: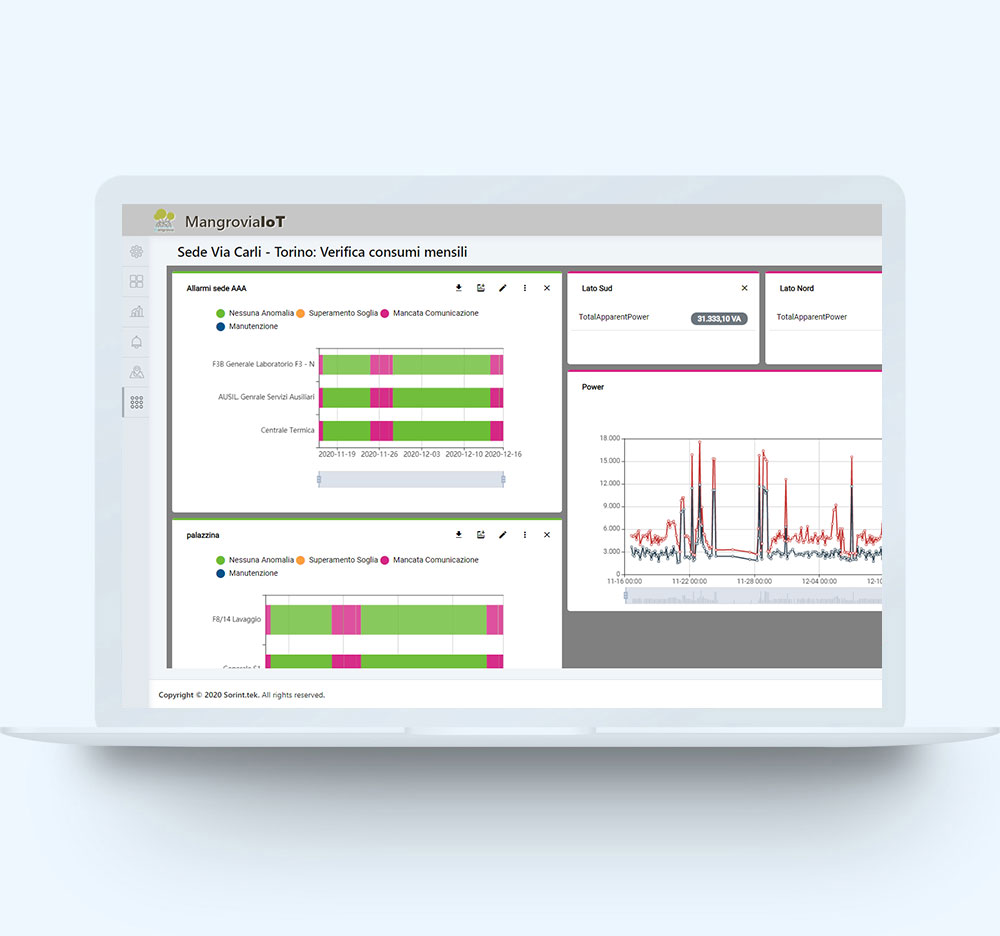 MangroviaIoT is the result of many years of experience in software development and advanced analytics in the Enterprise IoT sector, in particular in the Utility & Energy sector for roll-out and management initiatives of large volumes of smart meters.
Based on this experience, a product with a bimodal approach has been developed:
Top-down
 for full awareness of the specific needs of the domain and the needs of the business and exercise areas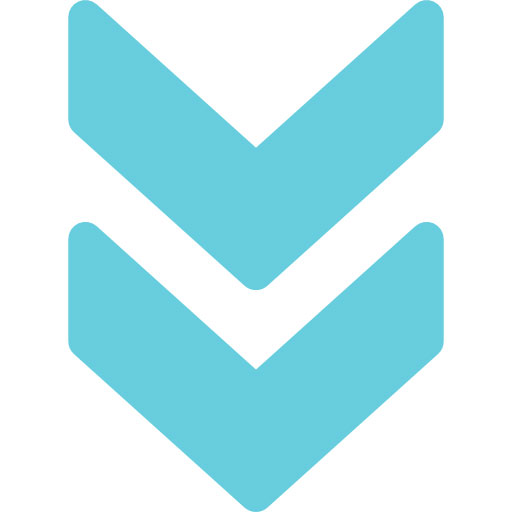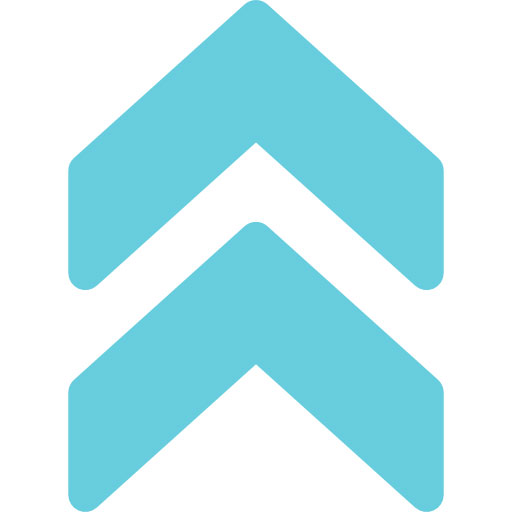 Bottom-up
thanks to the excellent skills in designing, building and managing software according to the guidelines of Modern Application Development
The result is a solution aimed at improving business processes,
of fast implementation,
scalable and flexible,
able to adapt itself to heterogenous contexts.
The MangroviaIoT platform is a group of containerized microservices, developed according to the best practices of Modern Application Development.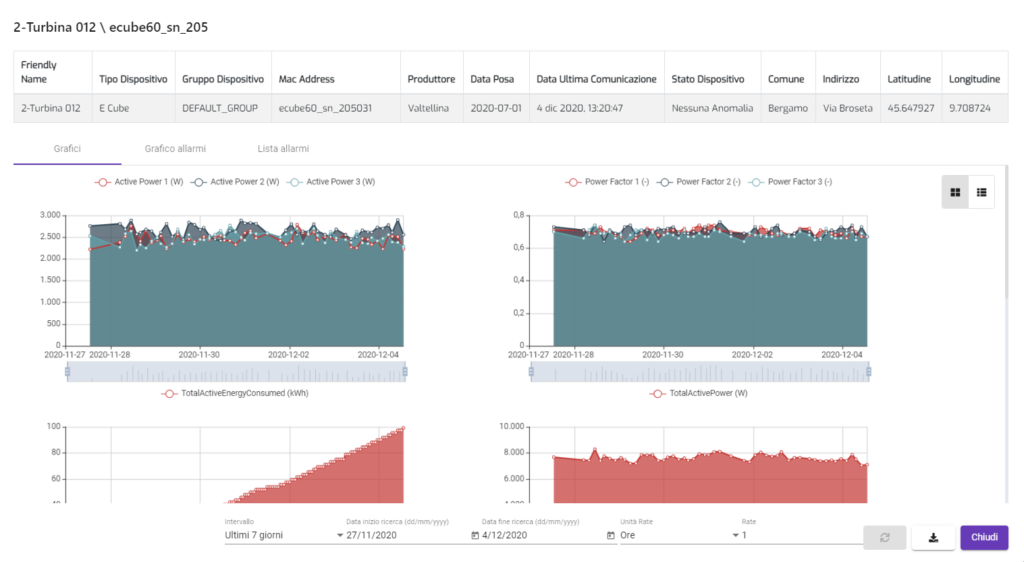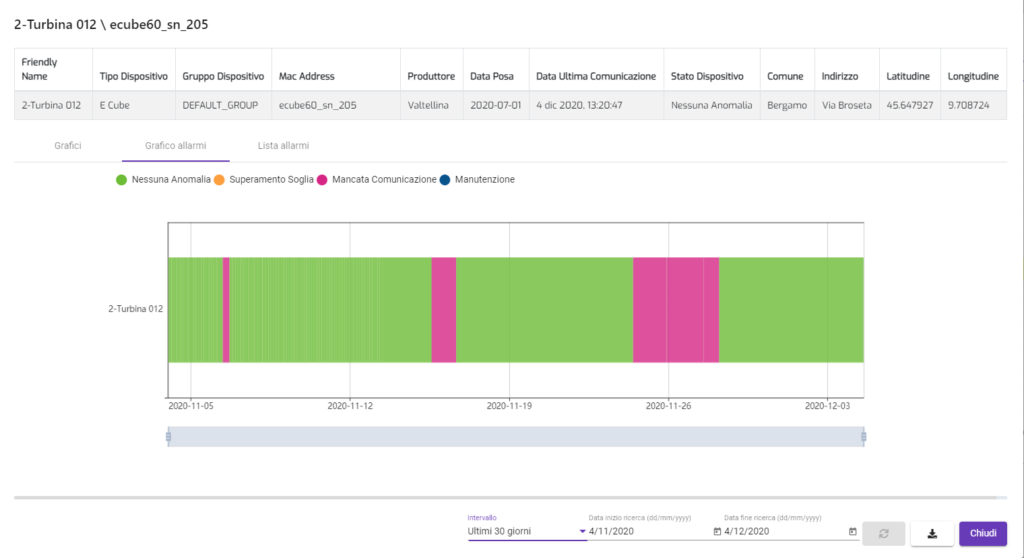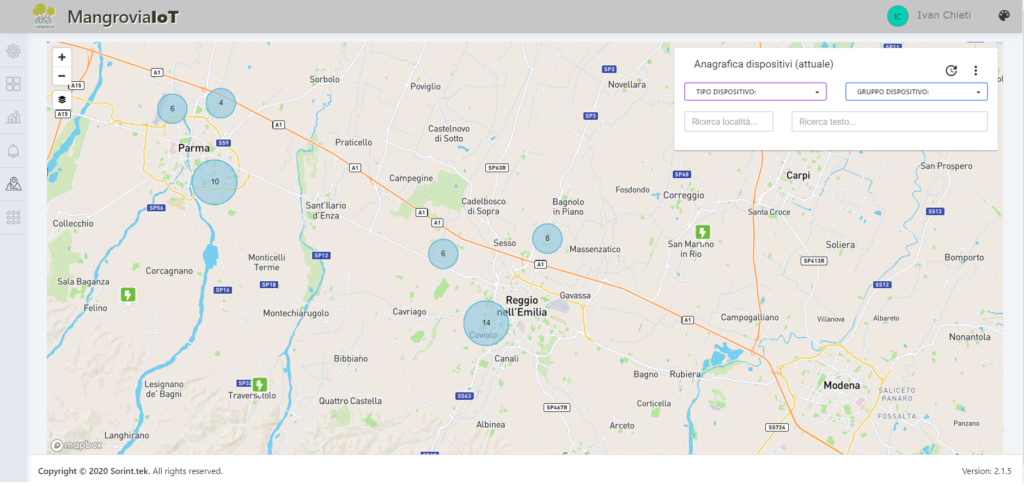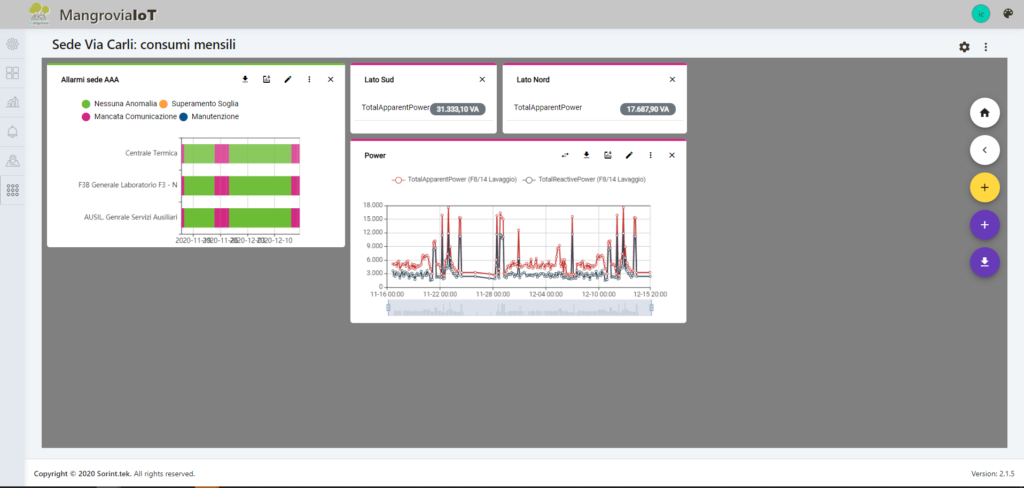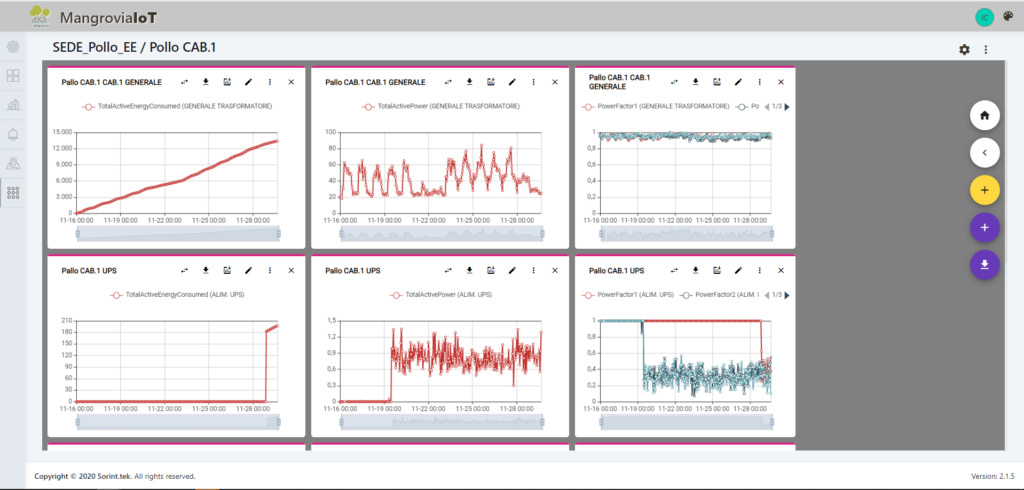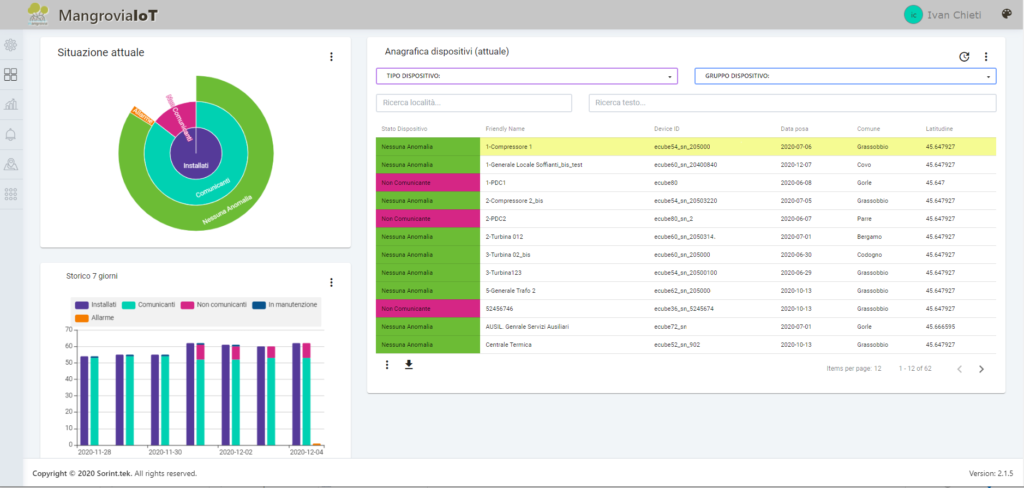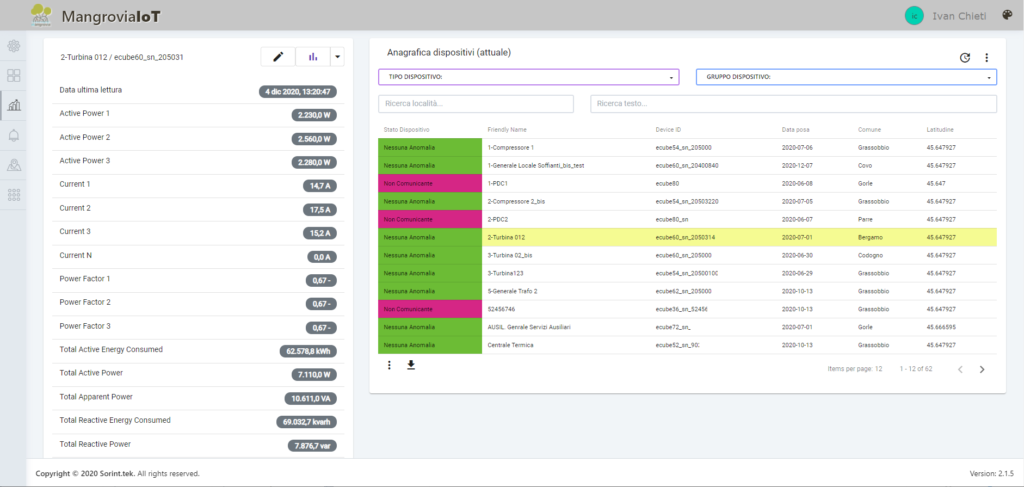 Mangrovia IoT
The fourth industrial revolution
Identified as the fundamental and enabling element for the transformation and evolution of business processes, digital technologies are the protagonists of the fourth industrial revolution.
In this context, an end-to-end IoT solution enables the creation of ecosystems in which automation, remote management and dematerialization decisively achieve several benefits:
increased productivity through improved process efficiency
the reduction of operating costs
an increase in security
the identification of new business models based on the opportunities highlighted by insights.